Let's create a Buddhist Shrine Hall together
Help the Rangjung Yeshe Ukraine community in founding the first Buddhist Shrine Hall in Ukraine. The three-storied temple will be reconstuct* and fashioned according to tradition, serving as a place of study, meditation, and cultivating wisdom.
Make any donation for temple creating:
You will be a co-founder of an authentic Buddhist temple dedicated to traditional spiritual practice.
You will help in creating a place for group and individual retreats, including the monastic education of Buddhist teachers, i.e. Lamas in Ukraine.
You will be promoting the spread of Buddhist wisdom, bringing happiness to those who wish to learn.
You will gather merit and create auspicious conditions for your future.
Our Teacher
Chokyi Nyima Rinpoche
"By helping create* this Temple, you will bring benefit not only to the Buddhist community of Ukraine, but to all beings. This retreat center, belonging to us all, will soon become one of the world's greatest."
www.shedrub.org
The Site
The future temple will be reconstruct* on a 12 acre plot of land, currently occupied by several buildings of a former children's summer camp. The grounds, located only one hour from Kyiv by road, are surrounded by splendid forested nature, including a running river and lake.
1.
On the 12 acres of land, there are buildings in ruin and damaged infrastructure.
2.
The area is located in Khomivka village, in the Zhytomyr region.
3.
It is surrounded by a picturesque untouched forest, with the Bilka river running through.
4.
There are buildings of a former recreation camp from Soviet times which need to be restored. In particular, there is an old dining hall needing major repair and renovation.
5.
GPS 50.540754, 29.446268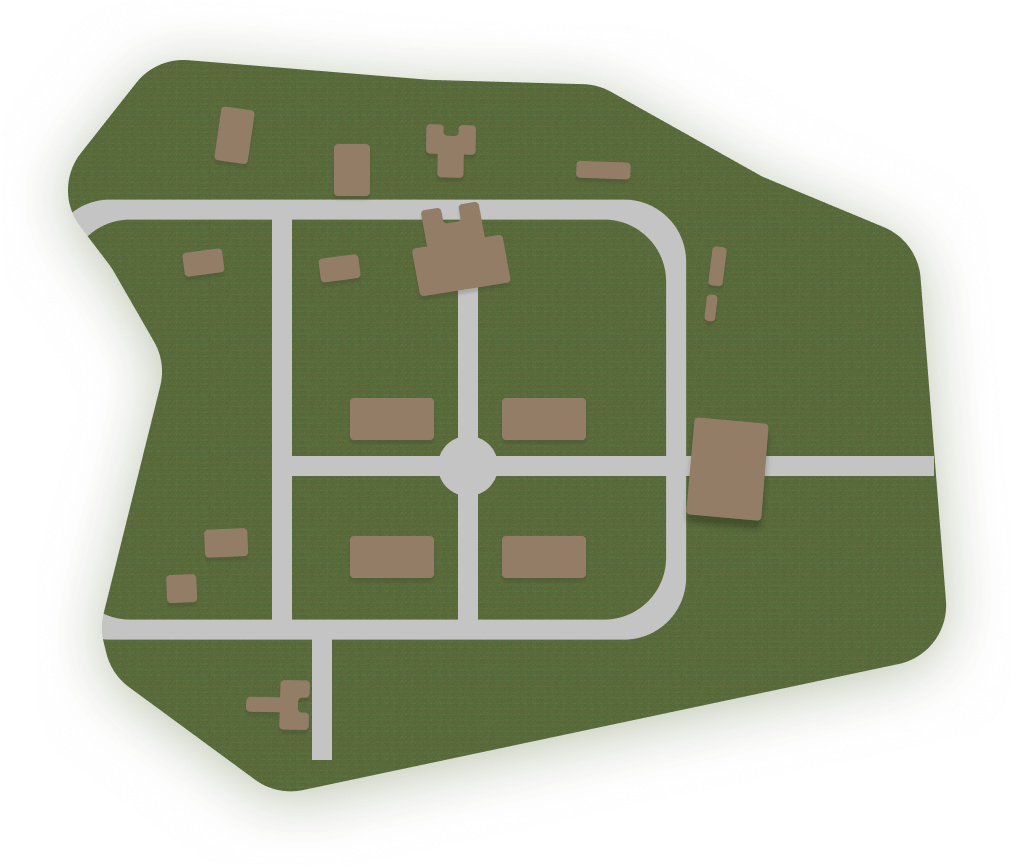 Authentic Tibetan Buddhist lineage – Chokling Tersar. A community of Ukrainian and international practitioners.
"Anyone can authentically study the teachings of Sutra and Tantra at our Gomde centers, and put into practice the view, meditation and conduct of the three vehicles of Buddhism. I have sincere aspirations that in the future the Gomde centers will become great dharma seats, from which countless learned and accomplished beings will emerge."
— Chokyi Nyima Rinpoche

Our Community
Around 500 people from Kyiv, Kharkiv, Donetsk, Lviv, Dnipro, Poltava, Uzhhorod, Kherson, Kryvyi Rih, Melitopol, Sevastopol.
108 registered members. We study Buddhist philosophy and practice meditation for cultivating wisdom.
Serhiy Zinoview
project volunteer
+38 067 507-41-68
Ruslan Chugunov
project volunteer
+38 067 772-70-78
Taras Zhukovskyi
project volunteer
+38 067 762-33-71
Activists of Rangjung Yeshe Ukraine Community
Vlad Serebryanskiy
Andriy Glushko
Gena Mynchenko
Tatiana Chernobai
Natalie Platonova
Dmytro Mits
Michael Romaniv
Olya Zvonytskaya
Iryna Shkurko
Olesya Tkachenko
Sergiy Romanenko
Anna Ipatieva
Tanya Piven
Nata Kryvolapchuk
Volodymyr Moiseenko
Alyona Matvyichuk
Yaryna Kaplunenko
Dima Tkachenko
Oleksiy Golovko
Alyona Sergiy
Pavlo Shpylyovyi
Zhenya Georgiev
Vitaliy Georgiev
Ira Levchenko
Maria Kolomiets
Olena Meshkovska
Dima Yaroshevych
Dima Polivenok
Den Tkachenko
Hanna Nazarenko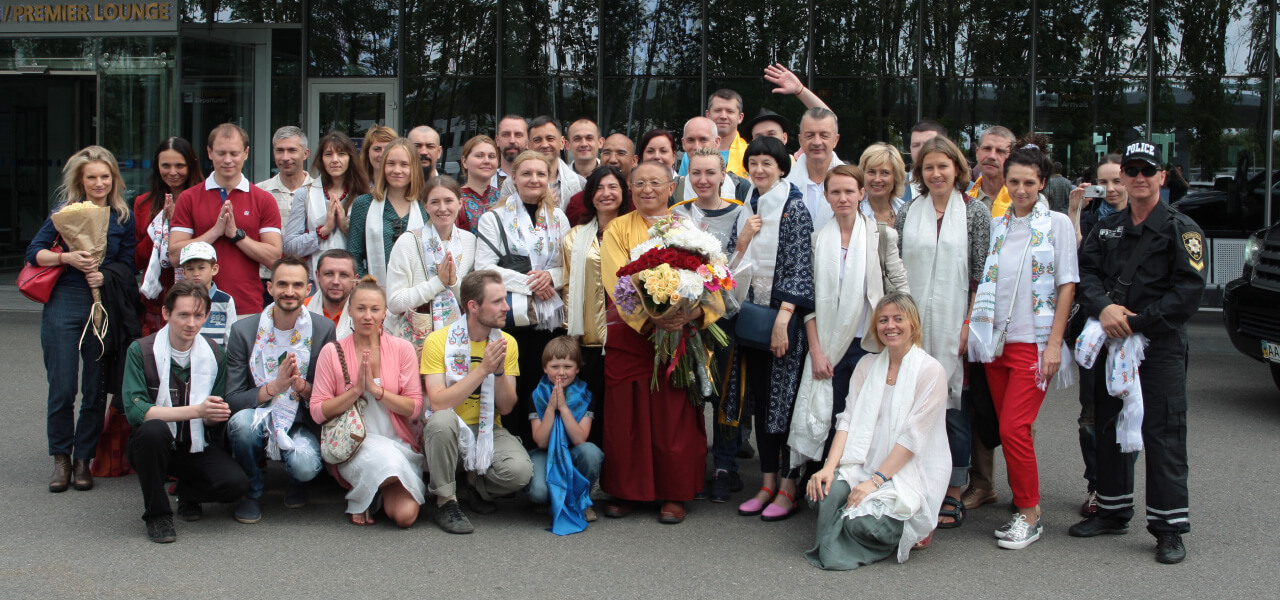 Our first step —
Creating* of the Jangchub Choling Temple
Translated from Tibetan it means "place of spiritual awakening"
("Jangchub" — Tibetan: "awakening," in Sanskrit boddhi; "Cho" — Tib. "spirituality,"
Sanskrit dharma; "Ling" — Tib. "place or monastery," Sanskrit dvipa)

This is the place for meditation, lectures, seminars and authentic practices.

A library with the entire collection of the Buddha's words, Buddhist philosophical texts, and translations of the practices from Sanskrit and Tibetan.

Accommodations for teachers and monks arriving from Asia.
Now there is an old dining hall left over from the recreation camp.
It is in need of a major repair and renovation.
By June 2025, we need to create* the temple on this site. Using the existing foundation, upper floors will be constructed. We plan on holding a teaching seminar in the new temple.
Architectural Design
Video about Jangchub Choling
What is our final aim?
Creating* of a fully functional retreat complex where traditional three year retreats will take place under the direction of our teacher, Chokyi Nyima Rinpoche, and uphold the commitment to support the international Buddhist community of Rangjung Yeshe.
To serve as a suitable place for spiritual practice, financially accessible for all:

Fot those interested in Buddhist philosophy and scriptures

For individual and group mediation sessions

For fellow Buddhist Communities

a vegetarian cafe

a Yoga hall to accommodate 300 practitioners

an Ayurvedic clinic to accommodate 15 patients
Successfully Completed Projects of Our Community
2013
Stupa of Enlightenment
In association with the Ukrainian Science Academy
The Stupa of Enlightenment and the Tibetan Garden in Hryshko National Botanical Garden.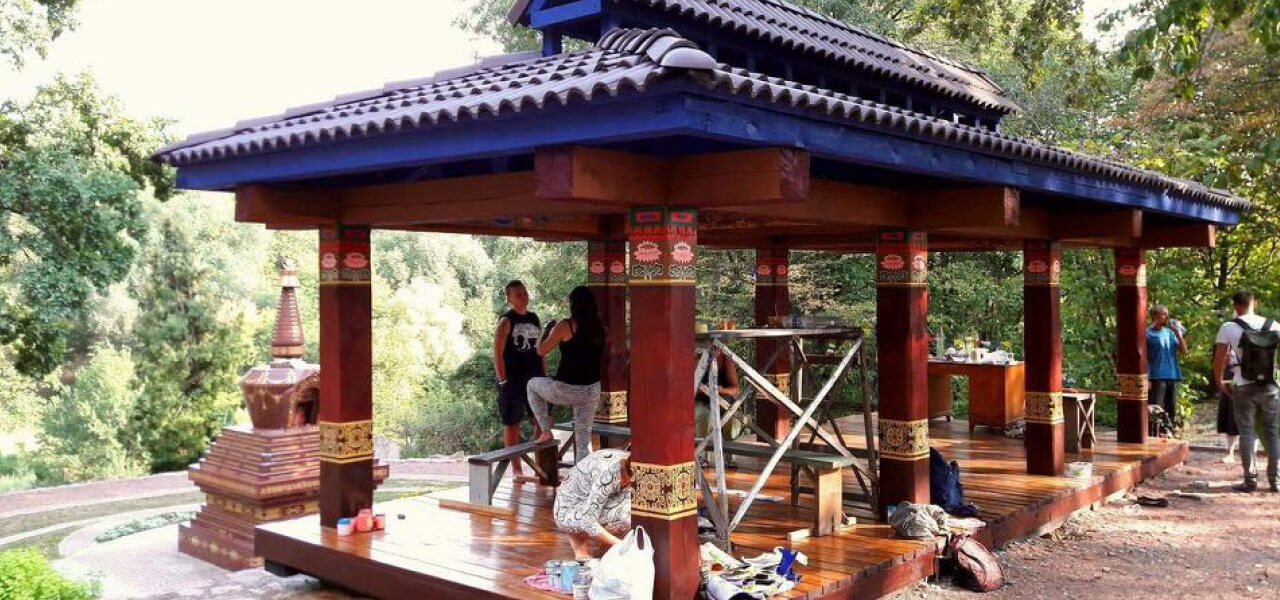 Buddhist Canonical Stupa and meditation alcove in the Garden of Himalayan Plants are open to all guests of the botanical garden. We continue to develop this area, adding traditional decorations, stones and Tibetan mantras.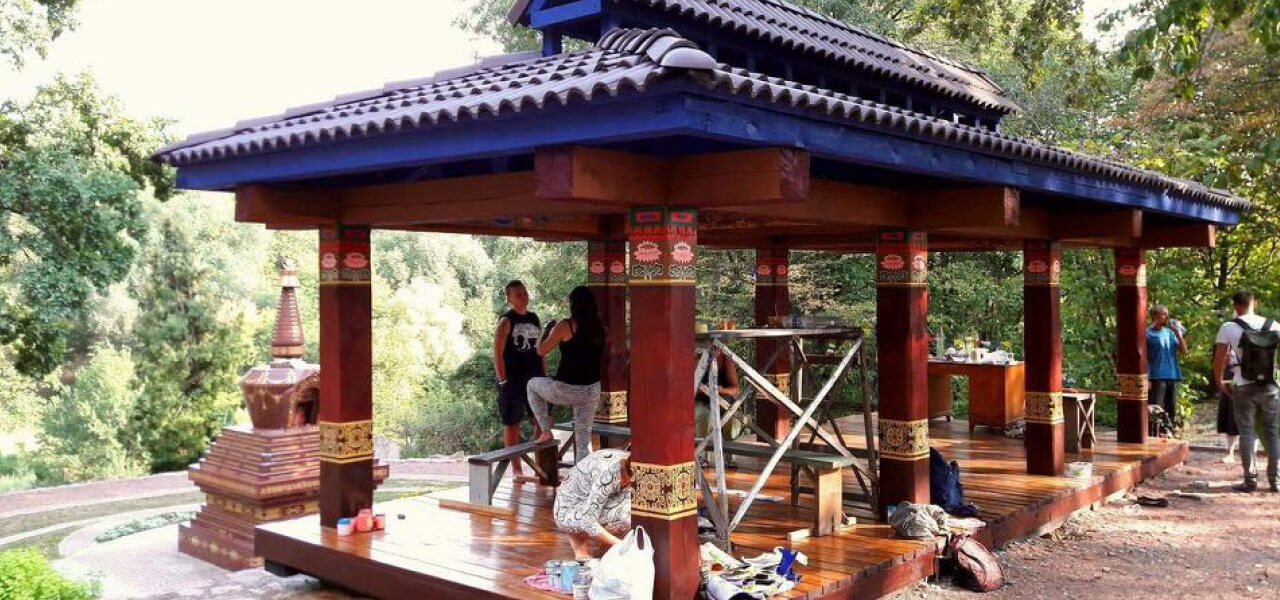 2012
Dharma Center Rangjung Yeshe Ukaine
Buddhist center Rangjung Yeshe Ukraine in the center of Kyiv. A place for meditation and study of Buddhist philosophy.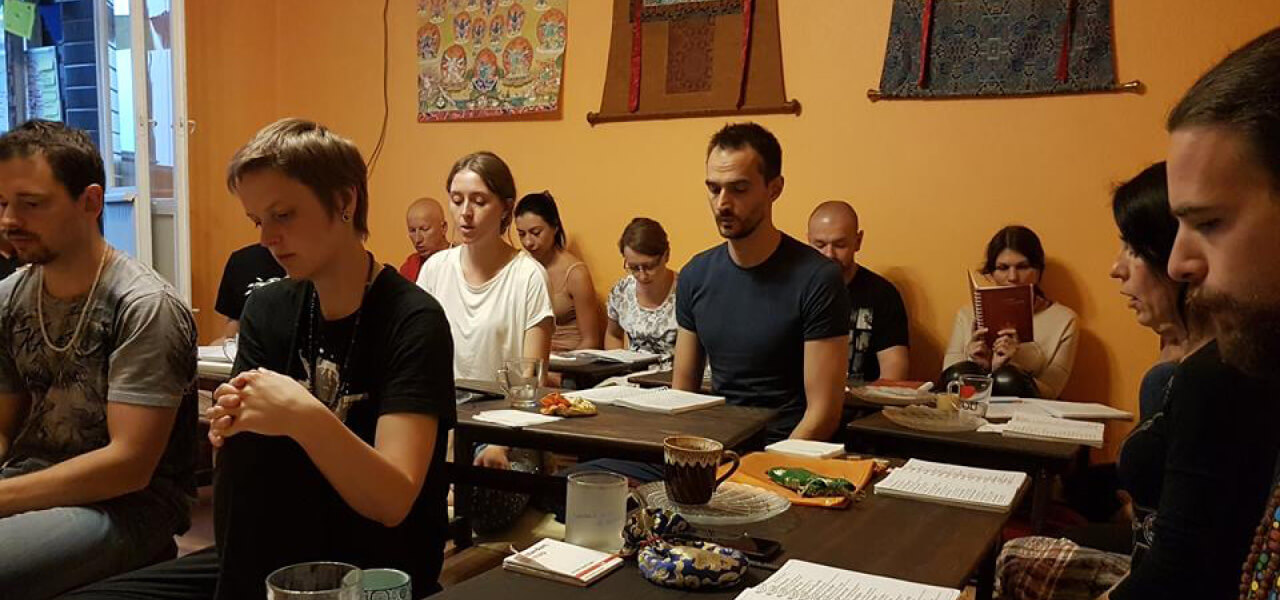 A similar retreat center in Nepal
At the heart of this complex is an active Karma Kagyu monastery with a Buddhist temple, surrounded by several stupas. Nearby, is a guesthouse – a tourist friendly place accommodating Western practitioners wishing for either individual practice or to attend group seminars. Income from the guesthouse rent covers all expenses of the monastery as well as the development of the whole complex's infrastructure.
To reconstruct* Jangchub Choling temple by June 1, 2025 we need to collect 500 000 $
Buy one brick for $1000 USD
We will reconstruct* the wall of the temple with the bricks bought by our sponsors. Each brick will have on it the engraved name of the sponsor.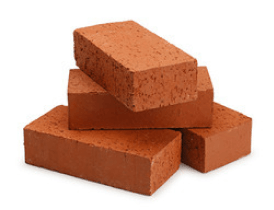 By making a donation of $1000 USD (or equivalent in any currency) for the temple's reconstructing*, you will get your name engraved on a brick of the Jangchub Choling temple.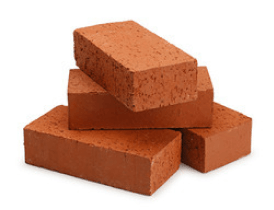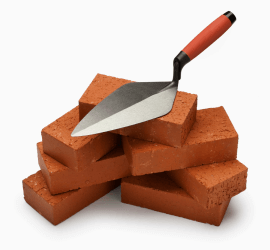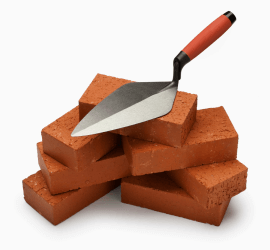 Start the accumulation of your donations by buying a brick (you can join the program or quit it at any time)
Make any donation for temple creating:
For all sponsors and temple founders who bought a brick, each year we will offer and dedicate a long life puja at the Ka-Nying Shedrub Ling Monastery in Kathmandu.
Jangchub Choling Founders
Chokyi Nyima Rinpoche

Vlad Serebryanskiy

Dmytro Polivenok

Katerina Svetlychna

Vladimir Yevstegneev

Irina Shkurko

Oleg Stakhov

Gennadyi Minchenko

Yaroslav Korolevych

Ruslan Chugunov

Stanyslav Rechinskiy

Olexsander Topolnyk

Vytaliy Gapochenko

21 Tara's Patrons from China

Zhu HanRui and family

Xu ShangJie

Chinese Sangha

Chinese TTE Practitioners
*for now, we are accumulating funds for the preparation stage of the buildings reconstruction: development the architect project, construction, engineering and technical documentation, eliminating of the poor condition of the buildings etc.
Contacts
Questions?
+38 067 507 41 68 (Serhiy)
Location
1 Lisova str., Khomivka village,
Radomyshl District,
Zhytomyr region,
Ukraine
Temple coordinates
50.540754, 29.446268