Trinley Nyingpo retreat (Guru Rinpoche sadhana) under the guidance of Lama Tenzin Sangpo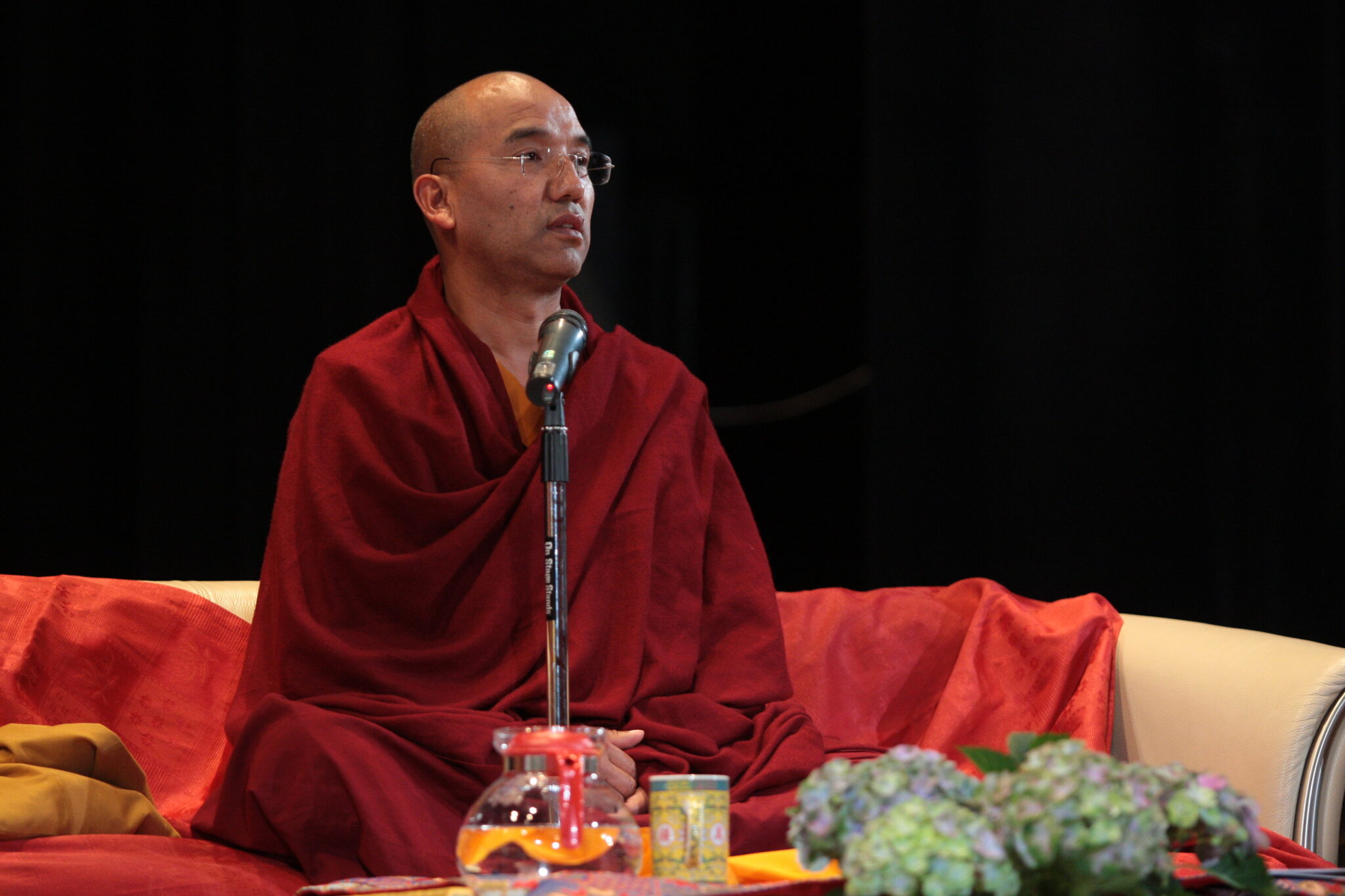 Trinley Nyingpo (Guru Rinpoche) sadhana retreat under the guidance of Lama Tenzin Sangpo
July 7-16, 2018, Jangchub Choling
This is a unique event for Ukraine! For the first time in Ukraine we will practice Trinley Nyingpo sadhana in a group retreat setting under the guidance of an experienced Tibetan Lama. The practice will last for 10 days – four sessions per day – and will finish on Chökhor Düchen – the day of the great Buddhist festival celebrating the first turn of the Wheel of the Teaching by Buddha Shakyamuni in Sarnath.
Trinley Nyingpo is a practice given by Guru Rinpoche Padmasambhava to eliminate all barriers for practitioners on the Buddha's path to Enlightenment in our times. This practice refers to the cycle of termas (hidden treasure-teachings) of the most famous treasure-revealer – Chokgyur Lingpa. He has revealed the famous tantra cycle of Padmasambhava himself – Tukdrup Barche Künsel, "The Guru's Heart Practice, Dispeller of All Obstacles" not so long ago in the XIX century.
A paid transfer will be organized to the place of the retreat from Kyiv and back.
Two types of accommodation will be available:
– free of charge camping in your own tents, DIY food (it is obligatory to have your own dishes, firewood and hot water to be organized by participants themselves);
– 10 km away from the camping in the village of Bila Krynica (bed and breakfast), you should count on your own car and self-catering at Jangchub Choling.
Jangchub Choling is surrounded by a very beautiful clean forest and is located 1 km away from the nearest village. Delicious spring water is available nearby, 700 m away from the camping place. Bathing is in a clean lake with a sand beach, 200 m away from the camp.
Admission fee
In addition to paying for the transfer and accommodation, we request participants to contribute an admission fee. These funds will allow to cover the costs of Lama Tenzin's visit and the expenses for the preparation and conducting of the retreat. If you are not able to pay the admission fee, but would to take part in the retreat, please mention this in the registration form.
Until 1 July:
 for members of Rangjung Yeshe Ukraine community the admission fee is 1200 UAH;
 on general terms – 1500 UAH.
The fee is 2000 UAH for those who register on-site on July 7 at Jangchub Choling.
PLEASE WRITE "TRINLEY NYINGPO" AND YOUR NAME AS A COMMENT TO YOUR PAYMENT!