Tara's Triple Exellence Retreat with Lama Tenzin Sangpo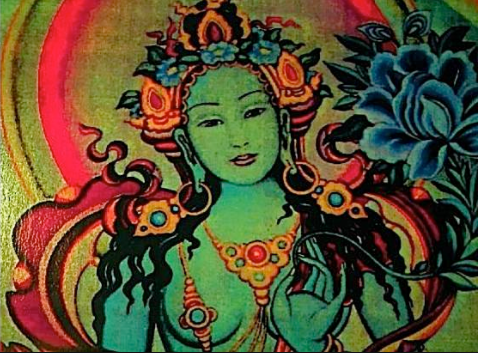 Kyiv, Ukraine
July, 21-27 2018
This Tara's Triple Excellence retreat is for those who wish to follow a gradual and systematized path from a simple analytical meditation to the highest Buddhist practices. Tara's Triple Excellence program is available online. Taking part in an actual retreat under the guidance of an experienced teacher Lama Tenzin Sangpo, will, without a doubt, inspire those who are interested to start this program. For those who have already joined this program online, this retreat will allow to check one's practice and discover more diligence and enthusiasm within oneself. In any case, this retreat will be beneficial for everyone who is interested in meditation, who needs to organize one's daily practice, and who would like to experience a real taste of authentic Buddhist meditation.
Chokyi Nyima Rinpoche says about the program, "If you look into the eyes of a person who practices Tara's Triple Excellence, you will see the difference. The eyes of such a person will be very kind, soft, and also these people will appreciate what they had learned. They would often say, 'This program has saved me!' or 'This program allows me to see that each day is special' or 'This program makes every day bright.'
Heidi Koppl, "I heard my teacher saying that same how summer rain is able to give life to uncountable number of mushrooms on a forest clearing, in a similar way practices that train our consciousness and meditation practices have given birth to uncountable number of masters who have awakened their potential. Throughout their lives these masters have achieved such a level of bliss and wisdom which is beyond ordinary person's understanding. Tara's Triple Excellence meditation program is based on these techniques and methods that have centuries-old history."
Venue and registration for retreat
Retreat will take place in Kyiv at a convenient location. We will choose a place for the retreat according to the number of registered participants. Therefore, if you plan to attend, please register now by following this link.
Retreat schedule
Saturday and Sunday (21-22 July): two sessions per day with a lunch break. 10 am till 6 pm.
Monday – Friday (23-27 July): one session 7 till 9 pm.
 Admission fee
We request retreat participants to contribute an admission fee which will cover the expenses for organizing Lama Tenzin's visit and expenses for organizing and conducting the retreat itself. If you don't have means to pay the admission fee but you would like to attend the retreat, please mention this in the registration form:
Admission fee, if paid before 1st of July:
 800 UAH for the members of Rangjung Yeshe Ukraine community;
 1000 UAH for all the others.
Admission fee, if paid on-site, is 1200 UAH.
Attending of a single session is 200 UAH.
Link for payment (in the comment field please mention "Tara retreat" and your full name)
Our mailbox is info@gomdeua.org