What's happening at Gomde Ukraine? Our doors are open again, and we are looking forward to meeting our dear Dharma siblings to receive precious teachings and practice together. We extend our deep gratitude to all of you who keep our Ukrainian community in their hearts and prayers, and we are especially thankful to Rangjung Yeshe Gomde California for their unceasing support and care, as well as our kind Lithuanian patrons and many individual donors. It is with all your generous donations that we were able to provide personal financial support to our sangha members who were affected by the ongoing war the most. And thanks to your continuous contributions we are now able to host on-site events this and next month, providing participants with free accommodation, delicious vegetarian home-made food, and Ukrainian translation of the teachings.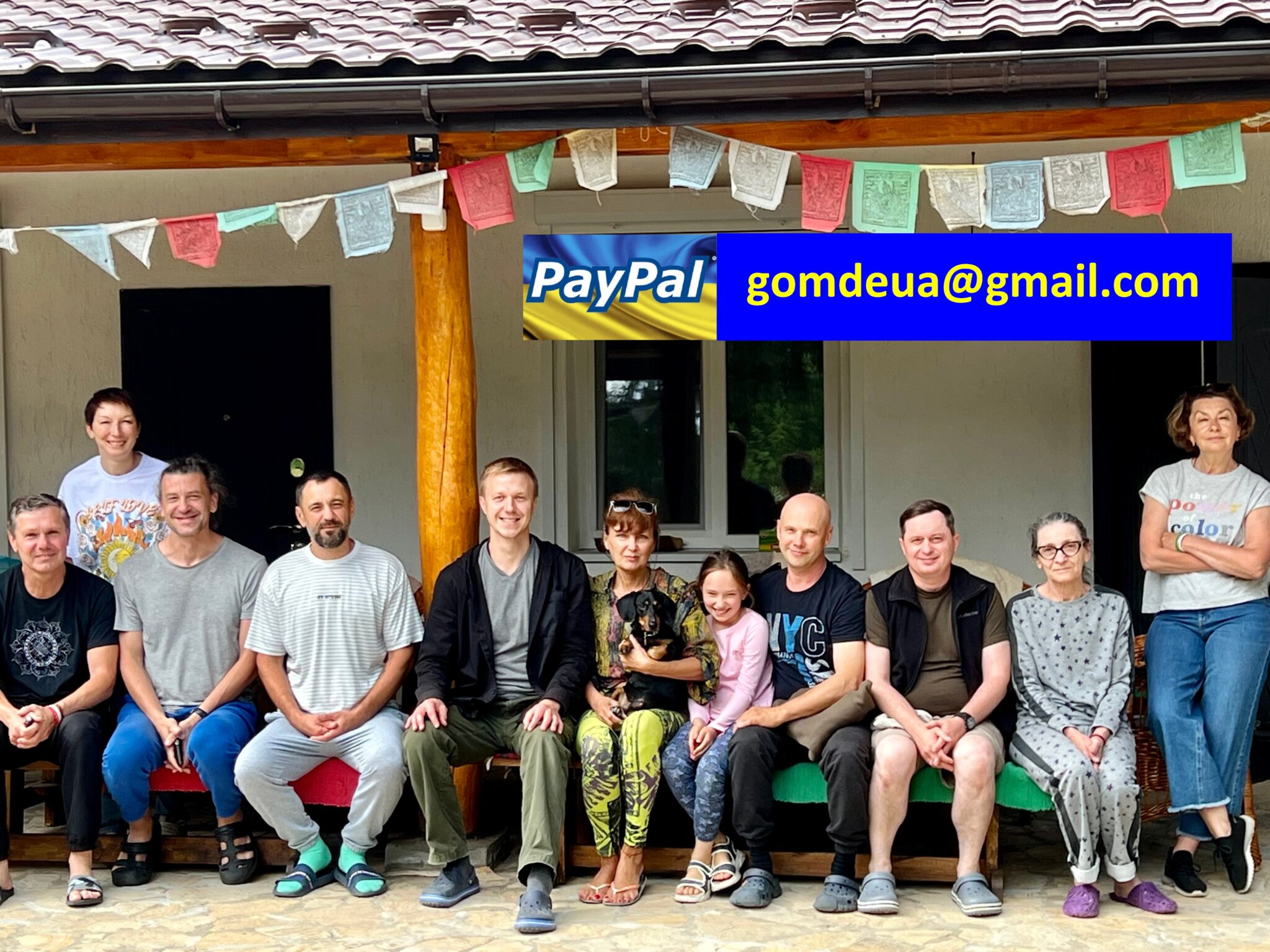 August 25 – September 4: we will gather at Gomde Ukraine to watch Chokyi Nyima Rinpoche's 8-day teachings live-streamed from Gomde Austria. In-between the teaching sessions we will engage in group and individual meditation practices, sang and tsok offerings.
August 20-21, September 13-17: Ukrainian participants of Bodhi Training program taught by Erik Pema Kunsang will come together at Gomde Ukraine to receive the teachings online, contemplate, discuss, and put them into practice together. Again, meals and accommodation will be free of charge.
Gomde Ukraine is a retreat center of Chokyi Nyima Rinpoche, that is maintained with offerings and donations of our community members and fellow sanghas. You are also welcome to contribute and thus help us create comfortable conditions for the Dharma practice, free meals and accommodation at our Gomde for Ukrainian practitioners. Many of them are facing serious difficulties and are on the verge of survival, having lost their loved ones, their jobs and homes at these terrible times of war. To support Gomde Ukraine, please share this post and paypal us: gomdeua@gmail.com
May the precious Teachers' lives be long and healthy, and may the true Dharma flourish in good times and bad times, taming and benefiting beings throughout all directions! May the generous supporters' merit multiply infinitely! And may we all reach full awakening to Buddhahood in this very lifetime!